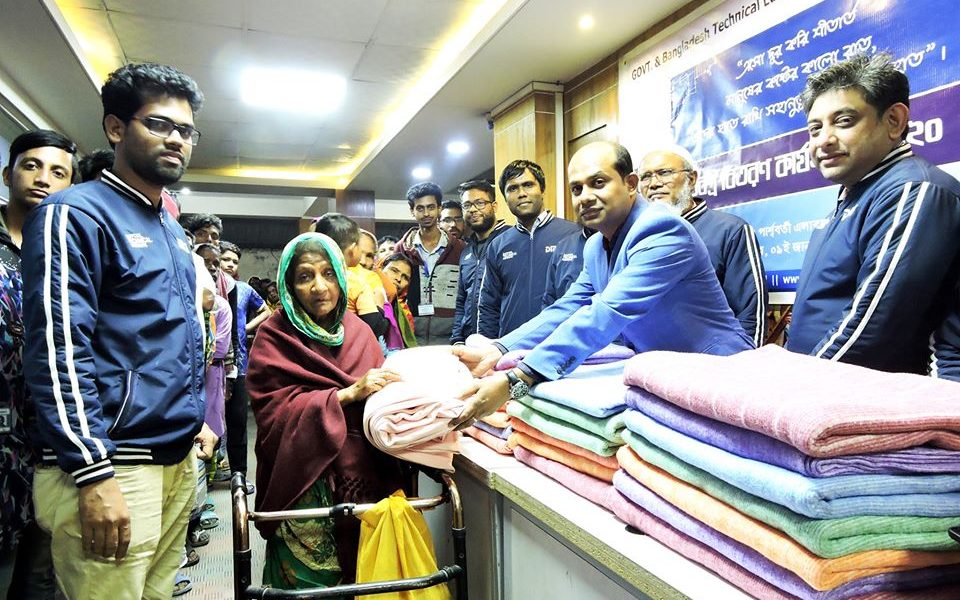 26 January, 2020 - 12:00am
DTI
Even though the winter is welcomed by the privileged wealthy people by colorful pashminas and festive moods, on the other side it brings a lot of sufferings to the poor people of our country. Quite sadly, many poor people in our country cannot afford to buy warm clothes for winter. In this scenario, women and children especially suffer more. For this reason, the Students and employee of Daffodil Technical Institute (DTI) have distributed warm cloth to the street people in Dhaka city. The students also persuaded the students, staff and faculty of the institute to donate their unused winter clothes and any amount of money they could generously give for this noble cause.
The program is started by Mr. Rathindra Nath Das, Executive Director and Principal, Daffodil Technical Institute. People have showed satisfaction to the students for giving warm cloth, i.e, Blanket, shirt, pant etc.
It was really a blissful moment for the students to bring a smile on their faces. This attempt might not alleviate all their problems, but may decrease their sufferings to a little extent.
EVENT INFO :
Start Date:

26 January, 2020

Start Time:

12:00am

End Date:

26 January, 2020

End Time:

12:00am

Number of Participants:

500

Location:

DTI