Insurance is an arrangement by which a company provides a guarantee of compensation for death, specified loss, damage or illness in return for payment of a specified premium. Man is mortal as such one day he / she will have to take the taste of death. Nobody can pretext about death. The loss of death is never recoverable but against this loss financial protection can be taken from life insurance policy.
Students are our assets. Our activities revolve around our beloved students. Students come to a Technical Institute (DTI) to gather technical education but during this study time an unexpected death or accident can occur in his/her life. In this situation life insurance policy for the students is very significant as such Daffodil Technical Institute (DTI) has been introduced life insurance policy for the students from 2021-22 session. Every student  will remain under this insurance coverage during his/her study period at DTI.
Advantage of Insurance policy
 The major advantages of group life insurance policy are the price. Each Students usually pay a nominal portion of the premium.
There are usually no physical examinations required for a group policy. Everyone will get the chance to be included in this coverage.
 Generally premiums cannot be increased during the covered period.
Claim is settled within a short span of time.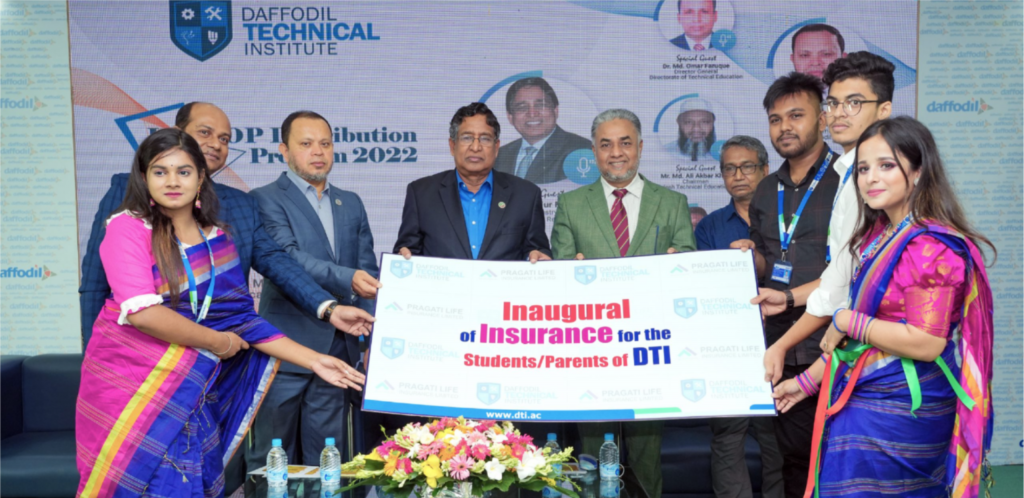 Students group life insurance policy with Prime Islami Life Insurance Limited has started from 2020.
BDT. 300/- per student as yearly premium which will be deposited during admission.
Financial security for students and their families.
Affordable yearly premiums.

Stable premiums throughout the coverage period.

Quick claims processing.

Supports students' families in case of tragedy.